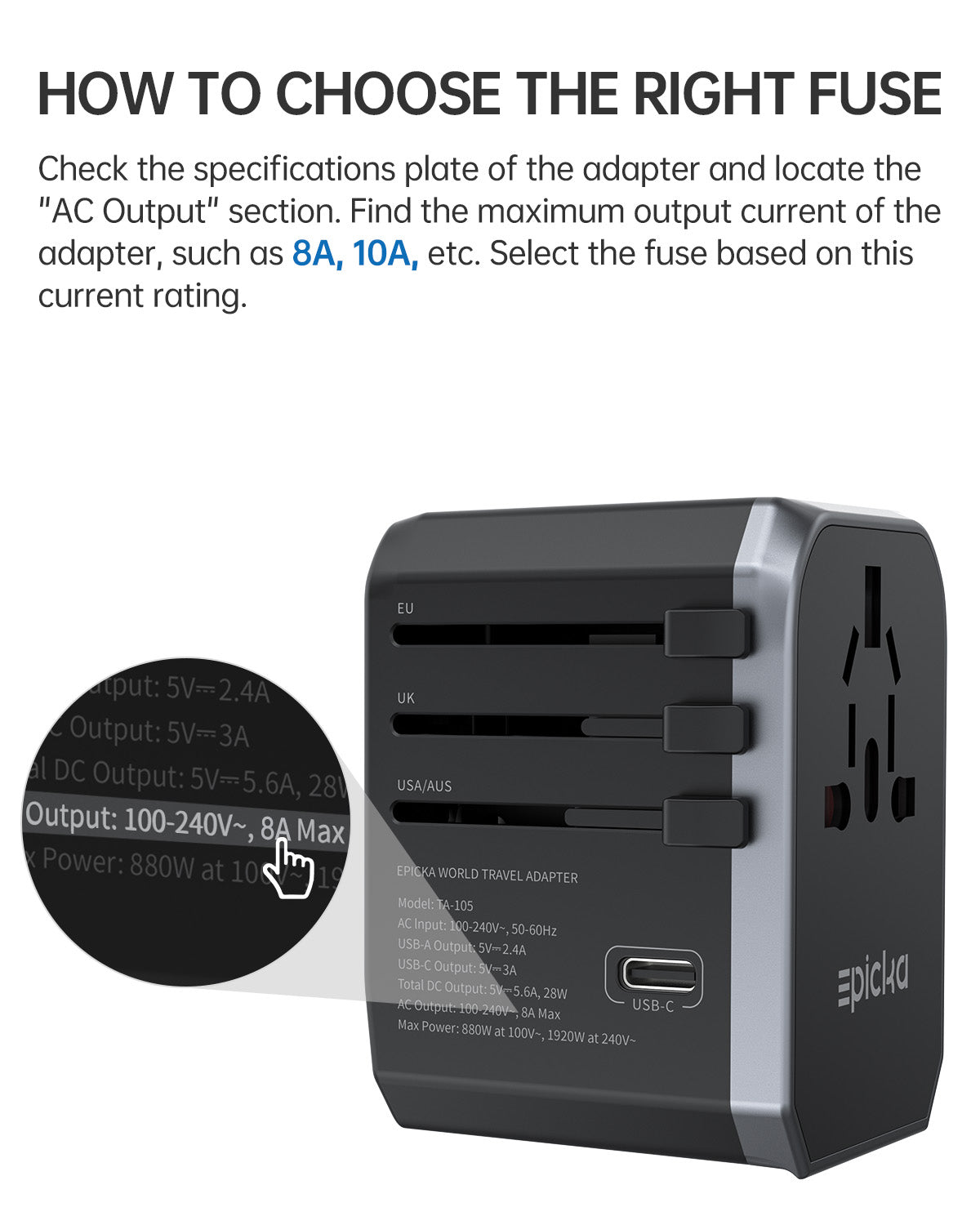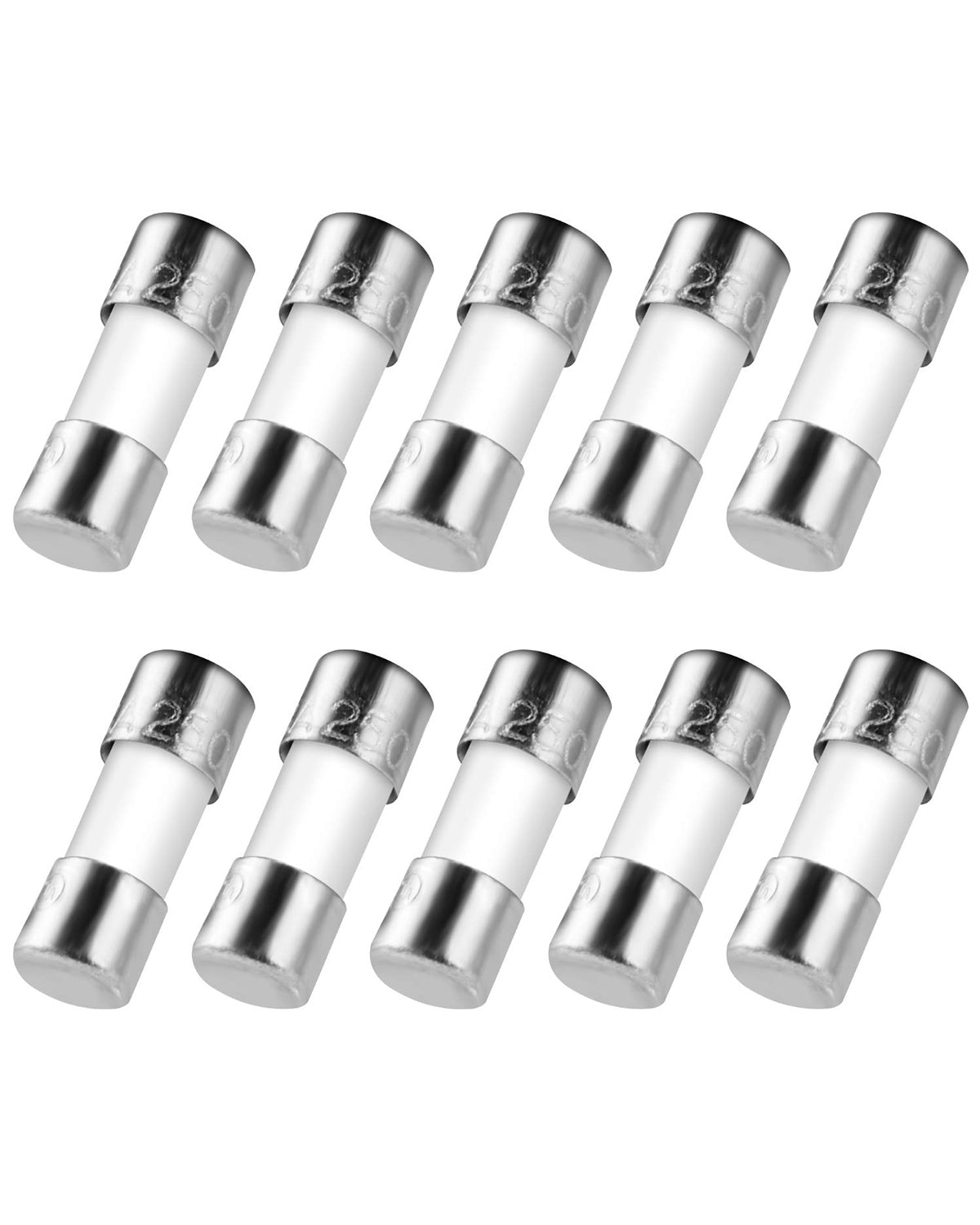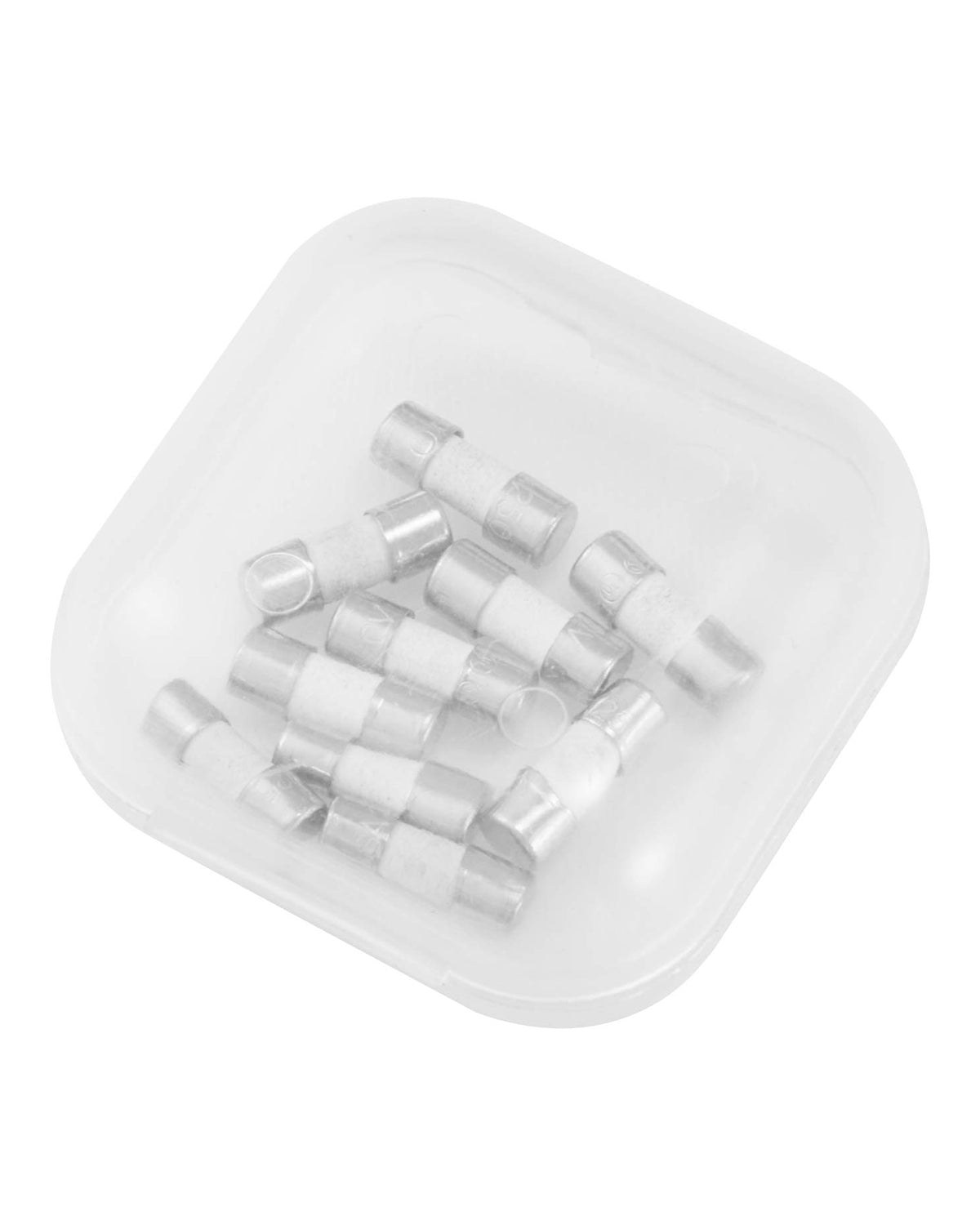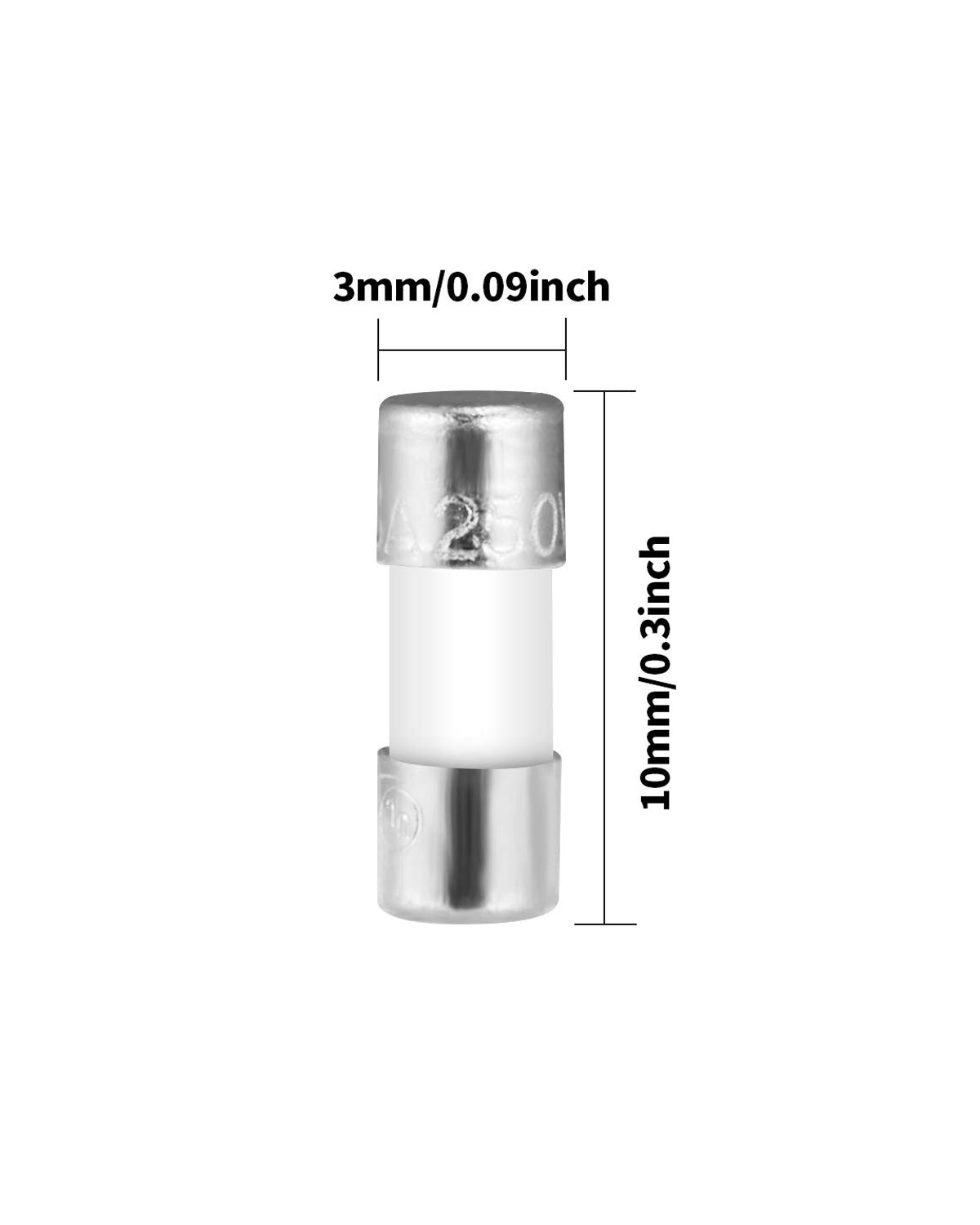 TA-105 Travel Adapter Replacement Fuses - 8A
---
Suitable for most Power Supplier, Charger, and so on.
Rated 8A 250V fast acting / fast blow ceramic cartridge fuse.
End caps constructed of high conductivity nickel-plated brass.
Dimension

 (Dia. x L)

: 3.6x10mm (0.14 in x 0.3 in)
Package included: 10PCS fast-blow fuse with clear plastic box.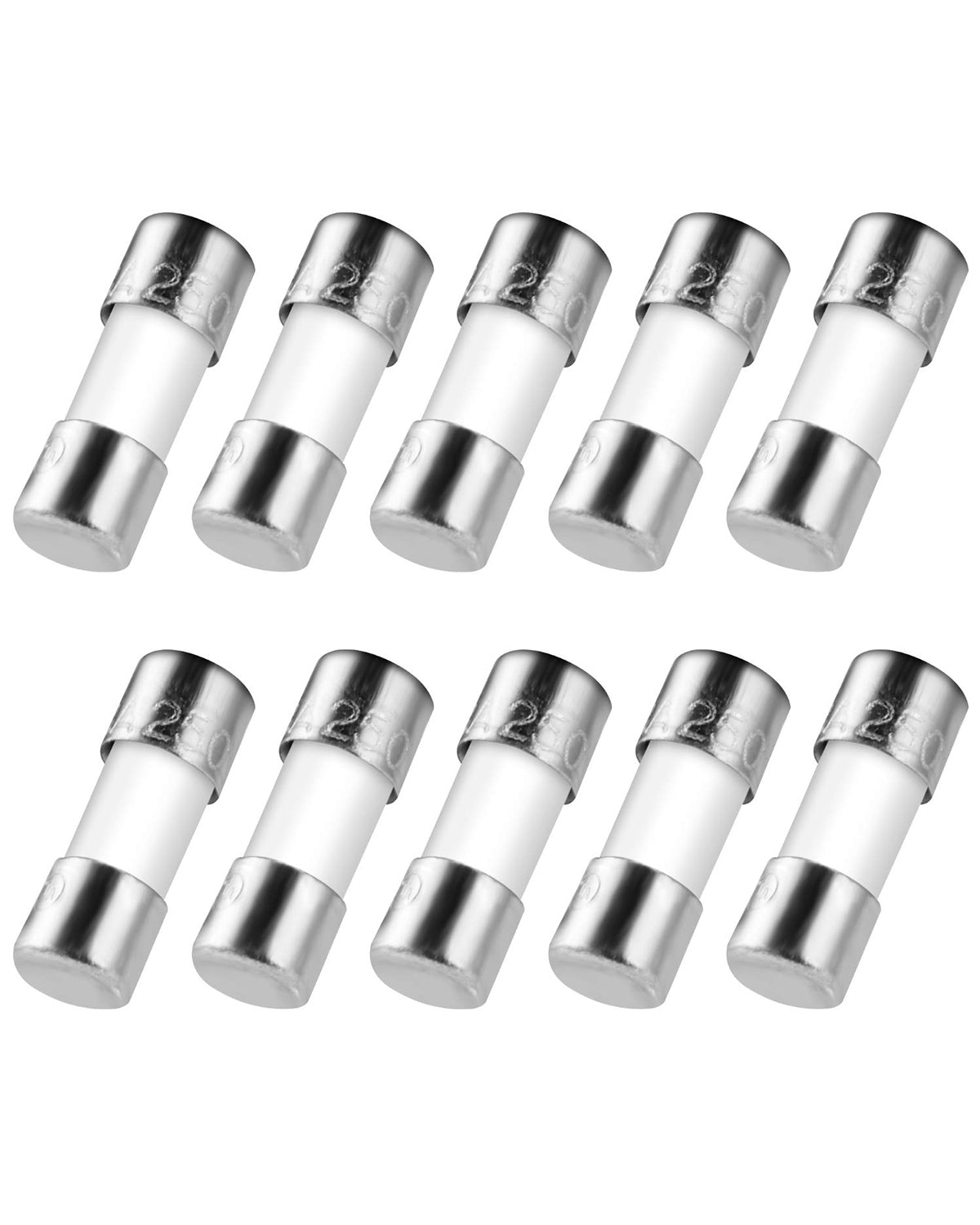 Amazing customer service
While we were unable to use the fuses we ordered because we ordered the wrong ones, the store had me send pics of our equipment and helped me to get the information I needed. This doesn't happen in our world very often these days. Thanks for being great!
Great design and quality adapter
I have not yet used this in Europe (I plan to use there) but tested it in the US and it works great. I don't see any reason why with the other pins/plug prongs will not work. It is very well made and has everything I need. I have used many world adapters before - airport bought ones are the worst. The most important thing I tested was if it fell out of the wall socket due to its weight - many of them do! I plugged a heavy plug for a weighing scale into it and that into a triple adapter, then into the wall. It did not move or pull the triple adapter downward, it held solid. It weighs 5.3 oz. Worth every cent. If it doesn't work in the next few months abroad, well, I will send it back when I return! But I don't think it will let me down.