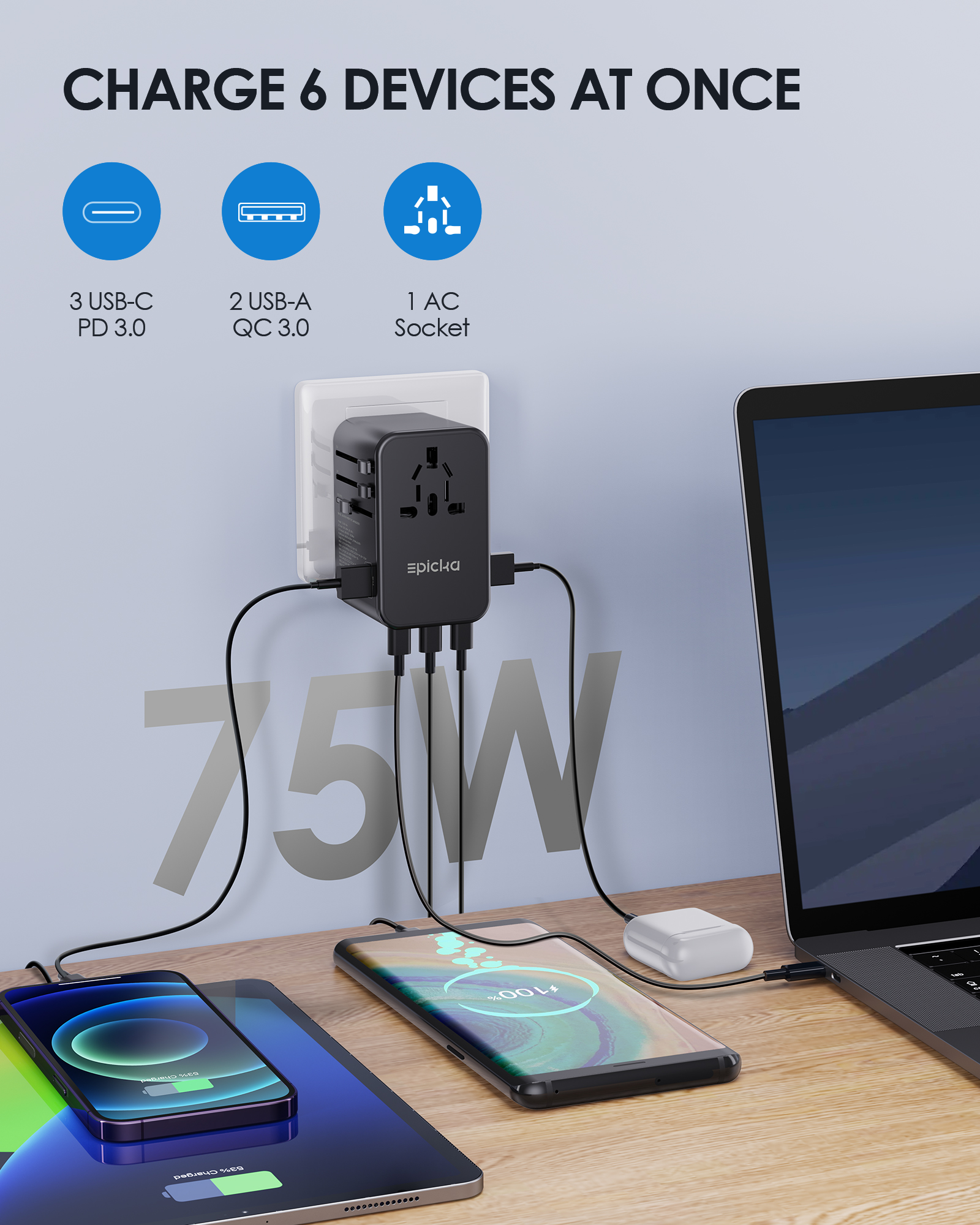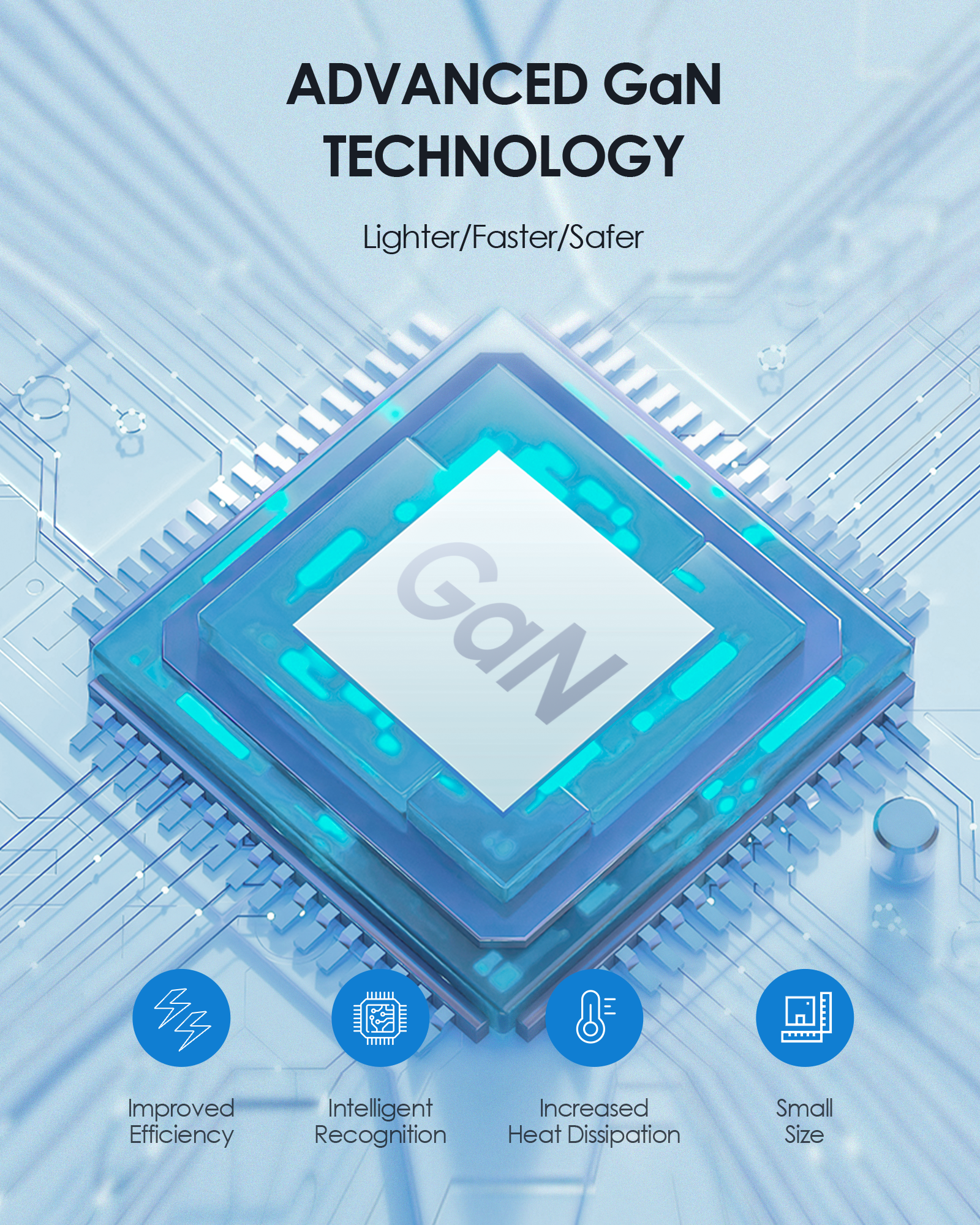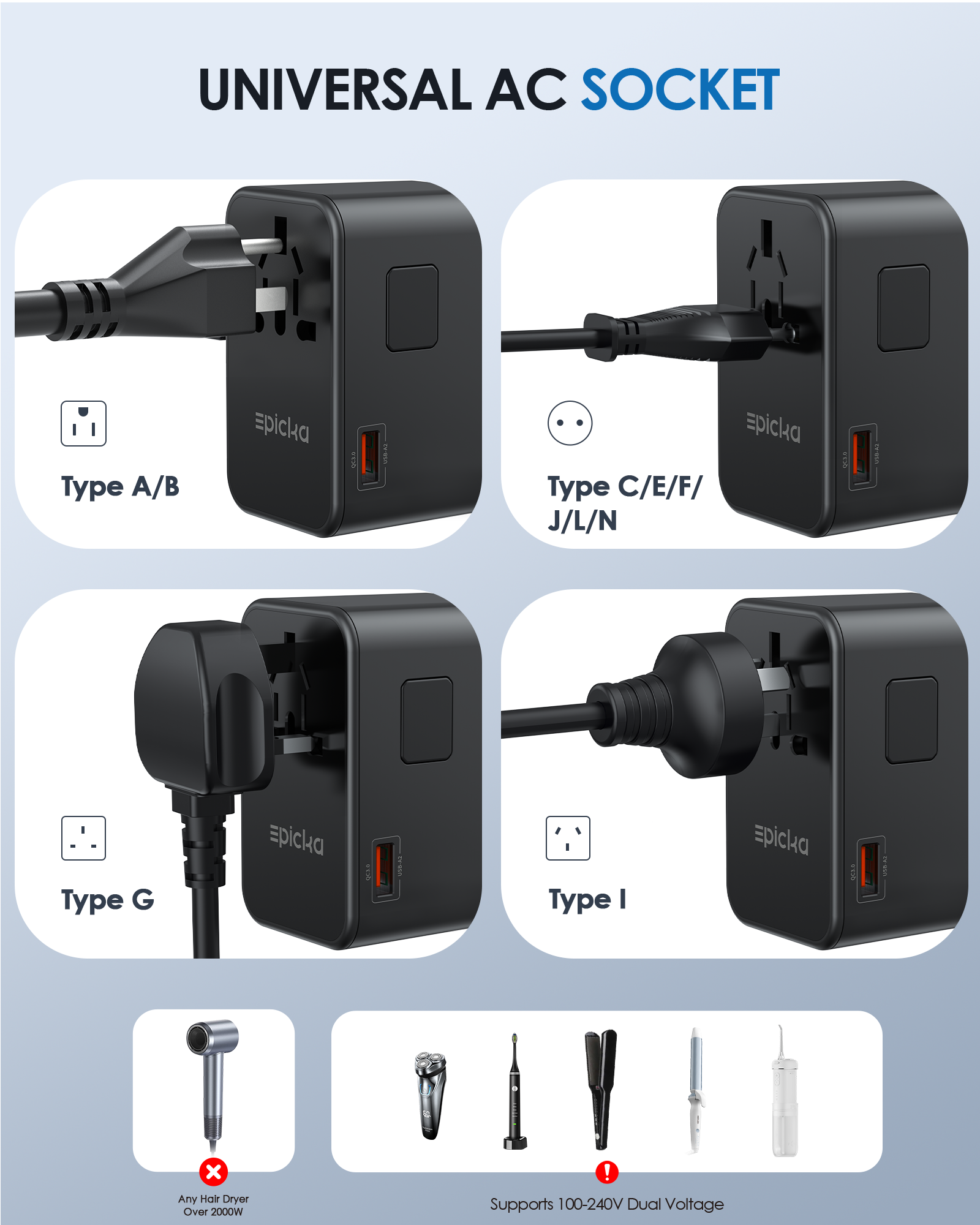 TA-105 Max Universal Travel Adapter GaN 75W Fast Charging
---
Advanced GaN Technology: Boasts 3 USB-C and 2 USB-A ports, all of which support PD3.0 or QC3.0 and offer up to 75W fast charging.
Versatile AC outlet: Can adapter 10 types plug form other counties.
Global Compatibility: All-in-one adapter includes 4 different plugs that adapt to over 200+ countries and regions.
Safety & Security: Built-in 10A fuse, safety shutters, separate plug lock system, RoHS, CE, FCC certifications, and our 2-year limited warranty provide extra peace of mind.
Note:
Our adapter does NOT convert voltage (US/Canada voltage is 110-120V and most other countries are 220-240V), you must make sure that the AC-powered device you intend to use abroad supports dual voltage (most laptops and wall chargers do, and the input spec reads "100-240V, 50/60Hz" on your device).
AC Input: 100-240V~, 50-60Hz
AC Output: 100-240V~, 10A Max
Max Power: 1000W at 100V~, 2400W at 240V~
Single Port Output Mode:
USB-C1/C2/C3 PPS Out: 3.3-11V⎓ 5A
USB-C1/C2/C3 PD Out: 5V/9V/12V/15V⎓ 3A, 20V⎓ 3.35A
USB-A1/A2 QC Out: 5V/9V/12V/20V⎓ 3A
Combined Output Mode:
USB-C1+C2/C1+C3/C2+C3 Out: 45W+30W
USB-A1+A2 Out: 45W+25W
USB-C1+C2+C3 Out: 35W+20W+20W
USB-C1+C2+C3+A1+A2 Out: 45W+15W+15W
Total DC Output: 75W
Product Weight: 10 oz
Packing List:
1* TA-105 Max Travel Adapter
1* Carry Bag
2* Extra Spare 10A Fuses in A Pouch  
1* User Manual
Shipping, Returns & Warranty

Shipment
All orders are processed within 1-2 business days. For free shipping, by default, we use USPS First Class, Priority, or UPS ground, depending on package weight and destination. Once shipped, it normally takes 1-5 business days to deliver. If expedited shipping service is needed, please contact us to see our options.

Returns & Refund Policy
30-day hassle-free return, 90-day free exchange.

Warranty
2-year limited warranty

For more details about our shipping, return and warranty info, please click here.
https://www.epickatech.com/pages/support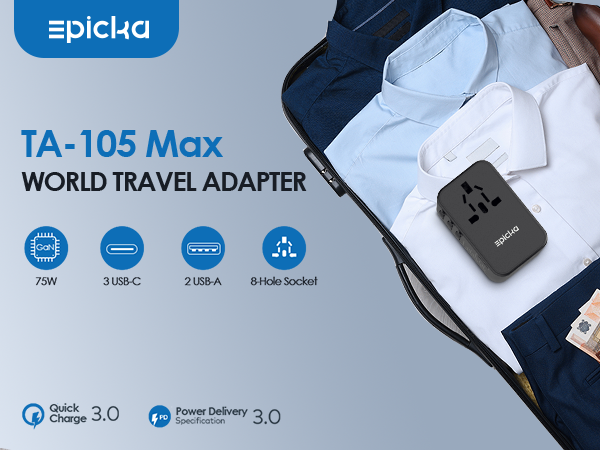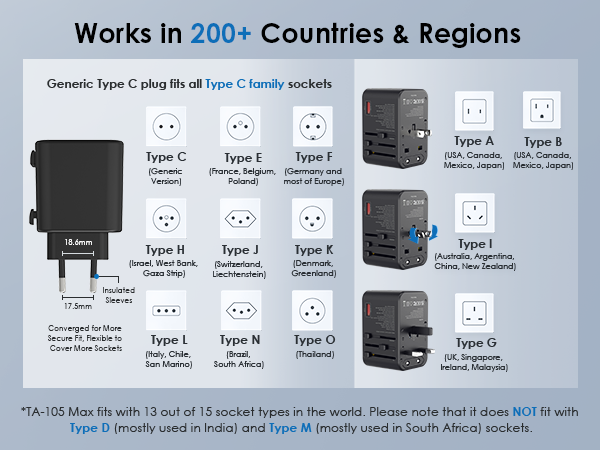 This product has no reviews yet.