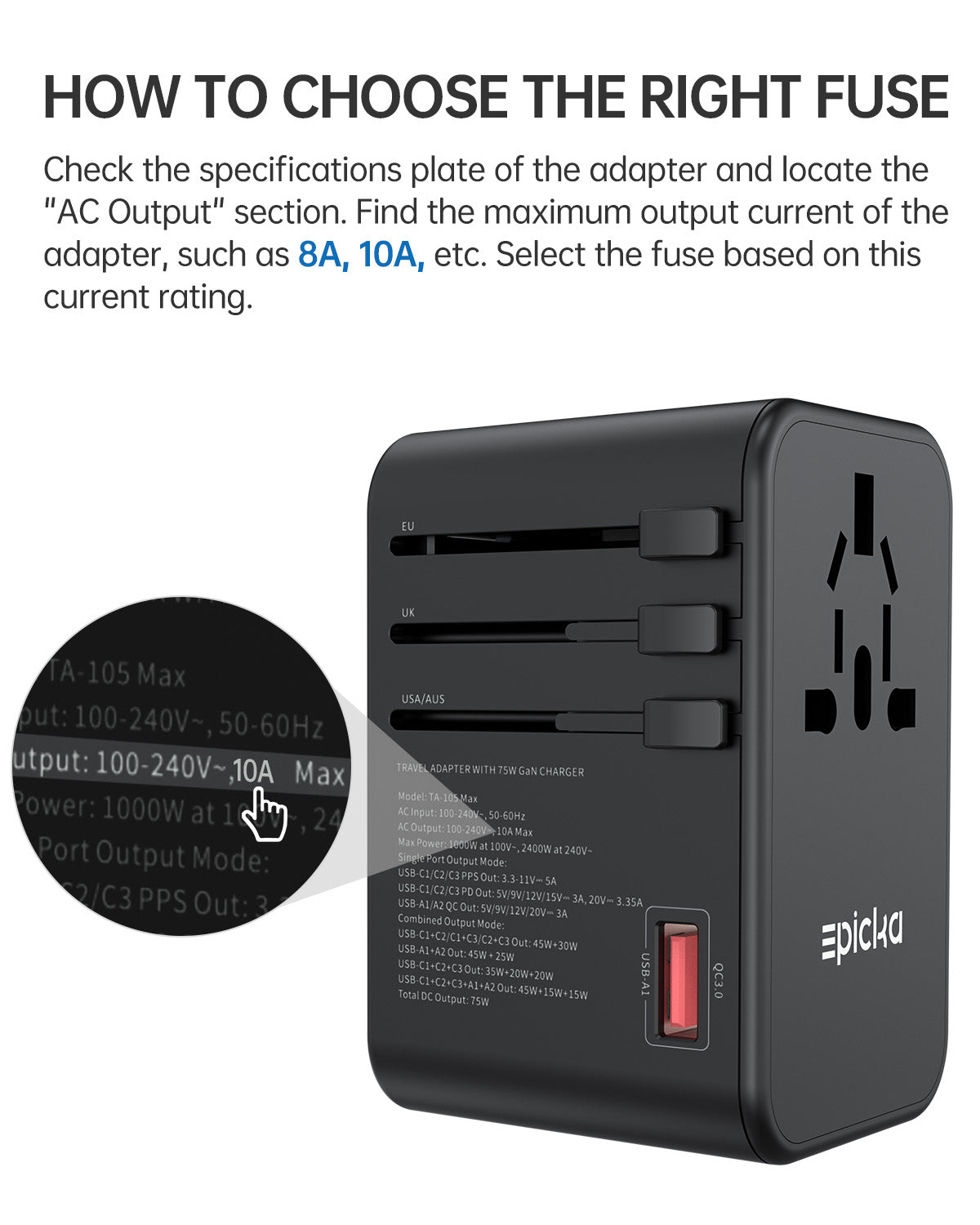 TA-105/TA-105 Max/TA-205 Travel Adapter Replacement Fuses - 10A
---
Suitable for most Power Supplier, Charger, and so on.
Rated 10A 250V fast acting / fast blow ceramic cartridge fuse.
End caps constructed of high conductivity nickel-plated brass.
Dimension (Dia. x L): 3.6x10mm (0.14 in x 0.3 in)
Package included: 10PCS fast-blow fuse with clear plastic box.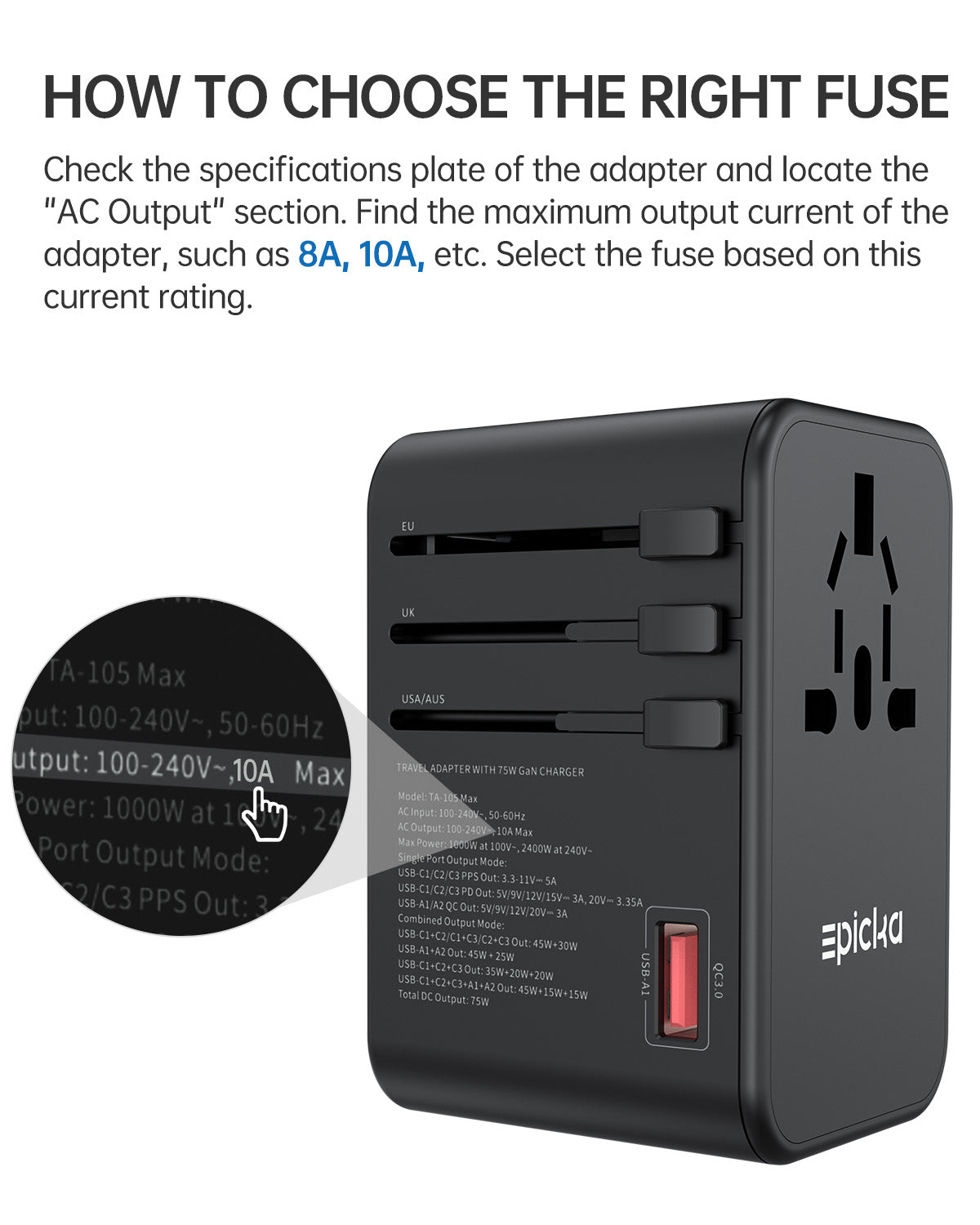 This product has no reviews yet.